You Don't Have to Take Our Word for It!

Here's what some of our satisfied customers have to say about Triple A Automotive: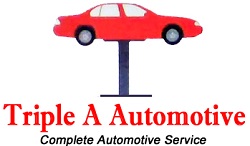 Transmission Services
, near Clovis, California
10/11/2021
Great customer service, Desiree, she knew what she was talking about when it came to transmission problems on my 2005 Ford Freestar! Very helpful for my situation and was super nice when answering my questions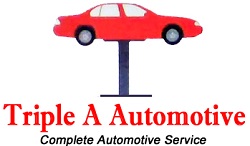 Wow! Very fast service! Took my car in this morning around 10am to drop off for timing belt service and already done the same day. Thought it was gonna take a few days.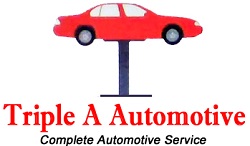 Doug is the best. He knows what he's doing and he doesn't tell you something is wrong with your vehicle if there's not. Best mechanic ever.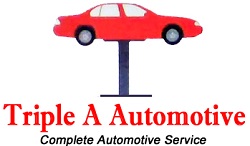 Met Doug today and our experience was just as described. Got us in with an A/C problem, did a preliminary assessment within minutes and then fixed the car within a few hours for a reasonable rate. Prompt, courteous service and quality work equals excellent value for money.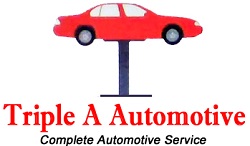 I had been searching for a good auto repair shop for a while and finally found it with Triple A! I first went to them when I had a last minute repair needed before leaving on a trip to my brother's funeral. They got me in right away and got the job done. Since then they've done several jobs for me, both big and small. Doug is very honest and straightforward. He always explains the situation and lays out my options clearly. I highly recommend them! They're now my go-to shop for all repairs.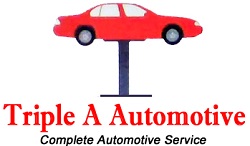 It means a lot to have a mechanic that I can trust. Thanks, Doug!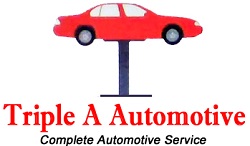 I always take my car to Doug. He makes sure my is car road worthy before I leave for a long road trip. I own a 2001 Saturn that is in great condition because he keeps it that way.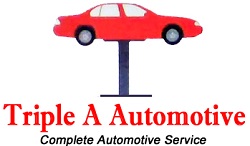 I bought a used car for my daughter. I took it to several shops around town & nobody wanted to touch it. Estimates were outrageous. Doug & his team properly diagnosed the problem & literally saved me 3 times the amount other shops quoted me. The car runs great & no more engine light. I truly could not be happier with this place. True & honest technicians.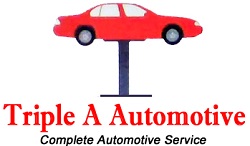 Prior to choosing a repair shop I have called 7 different local shops to try to get the best deal on my service. By the end of the day I was able to take a chance at Triple A auto repair knowing they had the best price and exceptional ratings from other customers. I am glad to say that this shop is by far one of the best; exceptionally fast and the price is reasonable. I was able to schedule an appointment 1 day ahead and got it done the next day before noon.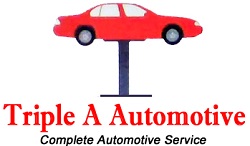 Great service and affordability! I am not from the area and had several other places quote me $200-$300 more than your price for a product of lesser quality than what I received here. Im sure being a young female, several other places saw me as an easy target to take advantage of, however, I immediately felt comfortable and confident once I found your business. I felt very comfortable leaving my vehicle overnight and am more than satisified with the product and your service. I will definitely be recommending this place to anyone who needs work done, and will be returning for future service. Thank you!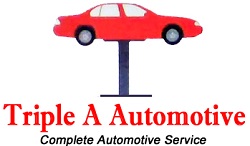 Always there to help me with my car maintenance, repair, and questions. They work around my busy school schedule which is great since I'm new to the area. They do all the pricing work too. They make sure I get quality parts at a good price. Great job!! Thanks guys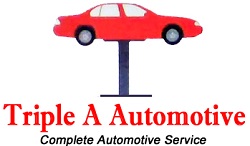 We appreciate your honest and friendly service.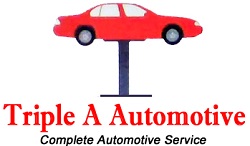 You guys do fabulous work and are good friends too!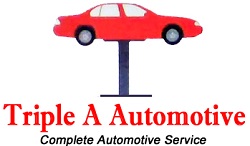 Absolutely exceptional service! Thank you very much!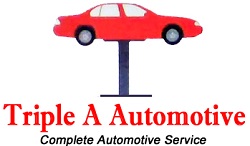 Of the three companies I contacted for an estimate, only two bothered to call me back. Triple A was very courteous and quick to respond. They explained what needed to be done and did it quickly. No one's experience is a good one after paying $900 for an auto repair, but I am back on the road.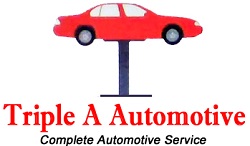 The a/c is working GREAT!!!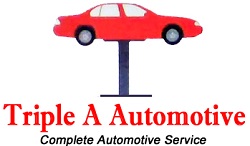 I think I really made out well. I negotiated in the package to get rafting stories....the Starbucks card was pretty great too...Thanks! I'll let you know after a couple of days driving...but it's great not to have the noise any longer.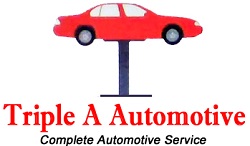 I live 40 miles away but will gladly drive to AAA for any auto repairs I might need. The recent work they did for me convinced me of their professionalism and expertise.
Discover More About Reviews and Repair Services At Triple A Automotive in Clovis

Miscellaneous Auto Services
Preventive Maintenance
Signs That Your Car Needs A Mechanic